You are here
Come Follow Me 2020: Jacob 5–7
Scripture Block
Jacob 5–7
March 16–22. The Lord Labors With Us.
KnoWhys

Recommended Resources

Learn about the Book of Mormon with verse by verse commentaries from renowned Book of Mormon scholars like John W. Welch and Brant A. Gardner in the ScripturePlus app. Read this week's KnoWhy connected with the Come Follow Me curriculum, and watch a video elucidating an insight in this week's scripture reading.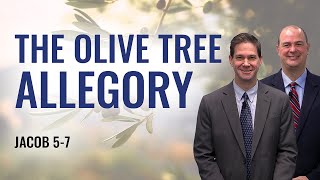 Reading Plan

Structure your personal scripture study by following a multimedia, day by day plan. Each day's assignment includes the required scripture passages from the Come Follow Me curriculum, as well as suggestions for additional resources to bring context and understanding to your study. To dive deeper, skip down to Additional Resources for a selected bibliography on this week's chapters. If you are looking to dive deep into your study, skip down to "Additional Resources" for a selected bibliography of articles, books, and chapters on Jacob 5–7.
Monday

Tuesday

Wednesday

Thursday

Friday

Saturday

Sunday

Explore Further
Additional Resources (Bibliography)

Jacob 5

Jacob 5:1

Jacob 5:3

Jacob 5:8–10

Jacob 5:24

Jacob 5:65–66

Jacob 6

Jacob 6:6

Jacob 6:13

Jacob 7

Jacob 7:6

Jacob 7:7

Jacob 7:12

Jacob 7:15

Jacob 7:25

Jacob 7:26

Jacob 7:27

Lesson Manuals